Bedroom, private bathroom with shower, living room with kitchen corner. Potential for adding 1 or 2 bed spaces.
Images
Choose this comfortable environment for your holiday in Rome.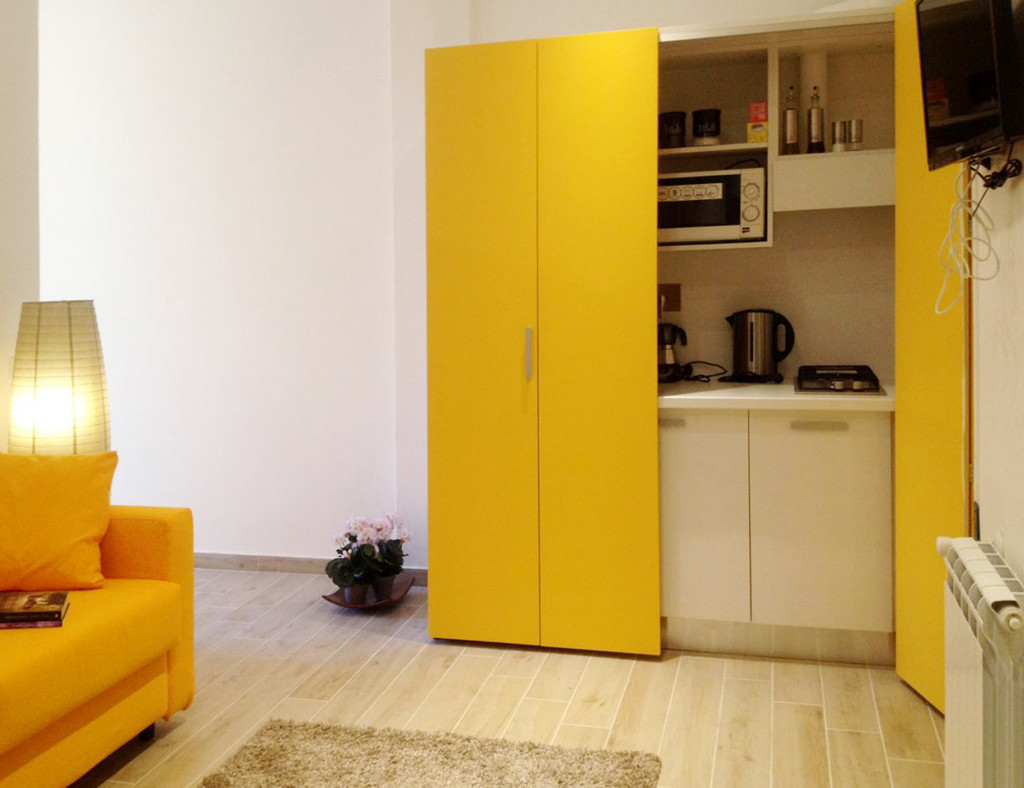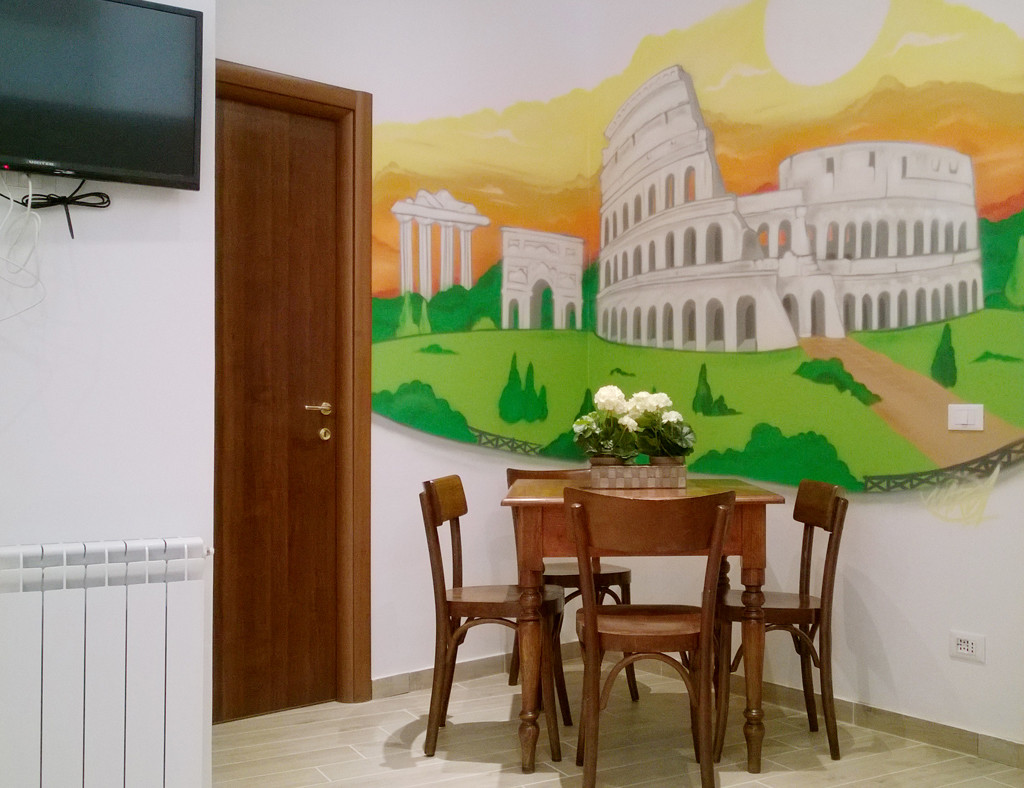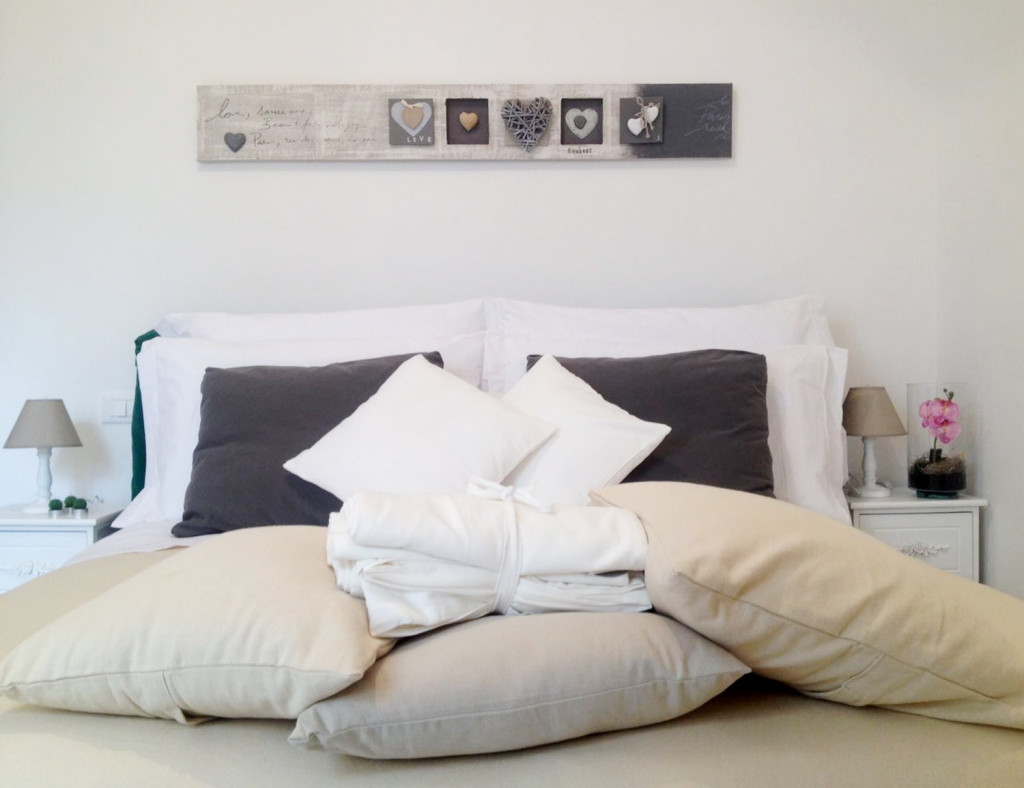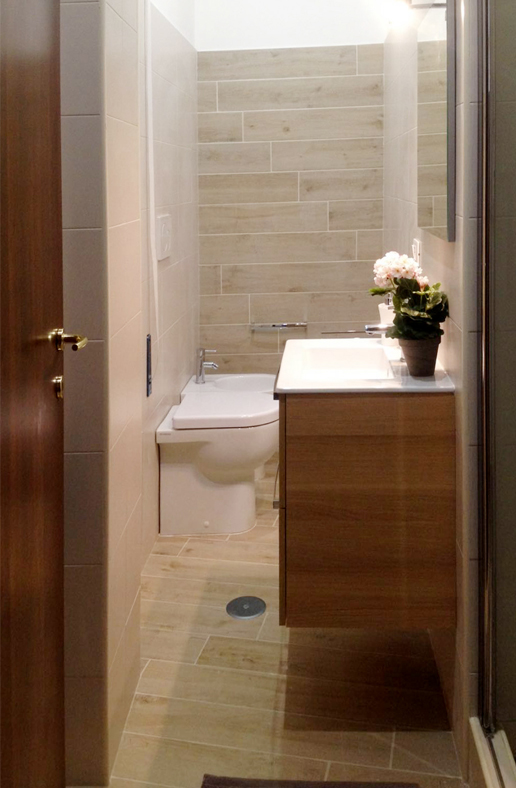 Own kitchen
Each apartment has a kitchen equipped with refrigerator, microwave, kettle, moka, cooking utensils, plates, glasses and cutlery.
Oil and salt to put you in a position to cook something immediately. The kitchenette is equipped with doors to close the kitchen isolating it from the rest of the living.
Pay car park

For valet parking you can use the garage adjacent to our house.
Special rate with our holiday home to EUR 15 per day.
Otherwise you can park on public land in the street.
Air Conditioned
Each apartment has its own independent air conditioning.
Separate entrance
The house has a shared access to all guests. Each apartment has its own lockable door.
Guests will be given keys to both accesses.
TV LCD
You can find it posted on the wall in the living area of your apartment.
Wi-Fi
Free service. In the room you will find the password for network access.
Private toilet and shower
Private bathroom in each apartment of the house. Large shower, toilet and bidet, towels supplied.
Additional bed
For each apartment there is the possibility of a double bed also added for single us
Double bed
King size beds, our beds are comfortable with double pillow. Brand new mattresses. In all apartments there is also a double sofa bed.
would you like to ask for information?

Select a date and book now
The booking notice must be notified at least two weeks prior to arrival date.

Fatal error: Call to undefined function wpbs_shortcode() in /web/htdocs/www.apartmentsromevatican.com/home/wp-content/themes/bellevue/lib/custom.php on line 3635